Contact
Add (head office): No.33 Lanyue Street, North Industrial Area, Qinhuangdao, Hebei Province, P.R of China.
Sales Tel: 86-335-3568139
After Sales Tel: 86-335-3568179
IV Tester(On Line)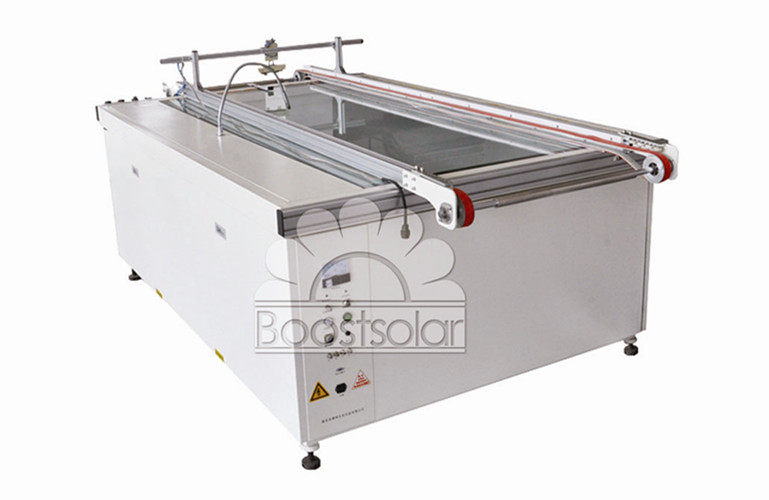 Technical Parameters:
1.Size: 2400mm¡Á1650mm¡Á900mm
2.Weight: 600kg
3.Type: Light shoots vertically from the button up.
4.Power Supply: 220VAC Single Phase
5.Max. Power 1000W
6.Test Mode: Single time flash test
7.Light Source: Long arc pulsed Xenon lamp in accord with IEC60904-9 spectral irradiance distribution requirements.
8.Life Time of Xenon Lamp: 30000 times
9.Temperature Measurement: Infrared Temperature Sensor
10.Mismatching of Light Spectrum: ¡Ü¡À25% A Class
11.Irradiation No Uniformity: ¡Ü¡À2% A Class
12.Irradiation No Stability: ¡Ü¡À1% /h A Class
13.Light Intensity: 1000W/m2
14.Flash Duration: 5ms
15.Test Size: 2000mm¡Á 1100mm
16.Repeat Precision Error: ¡Ü¡À0.5%
17.Max. Test Voltage: 90V
18.Max. Test Current: 15A